For the first time in the history of dentistry, in this brand new seminar,

will be revealing true success factors that no one has ever dared to talk about. No dental speaker. No dental coach. No consultant. No expert. Until now.
Every dental practice seems to want the same things. More new patients. Higher treatment plan success. Fewer no-shows and cancellations. Increased production. Freedom from insurance companies. These are the things that most doctors and team member believe will be the answers to their practice problems.
And all of those things are extremely important. As a matter of fact, we have been teaching them for years and will continue to do so.
But in over twenty-five years of dental coaching, producing seminars, presenting at hundreds of dental meetings both large and small, and speaking to thousands of dentists and team members all across North America, we have noticed some very strong, significant, and maybe not-so-obvious patterns.
The truly successful dentists and team members have mastered a different, unique set of skills. Up until now, these skills have not been taught at traditional dental seminars or by the "big name" dental consultants. Yet of all the factors, they are by far the most important, because without them, all the new patients and full schedules in the world will not help a practice reach its true potential.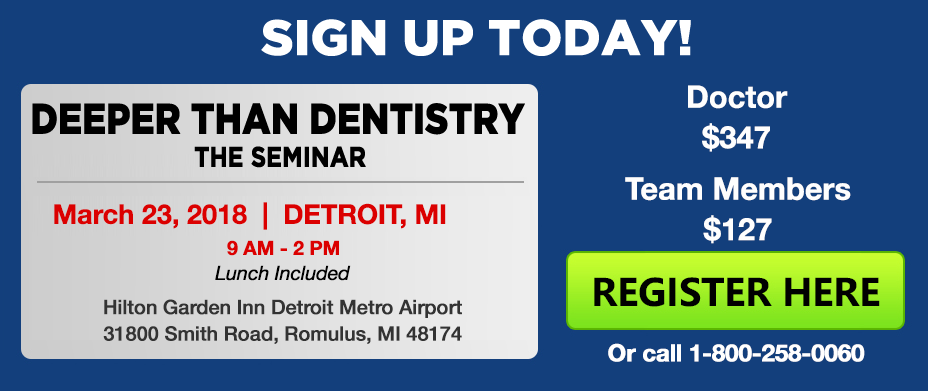 Cancellations will be accepted until two weeks prior to the seminar with a full refund of tuition. After March 9, 2018, no refunds or credits will be issued for cancellations.